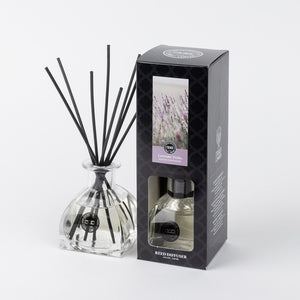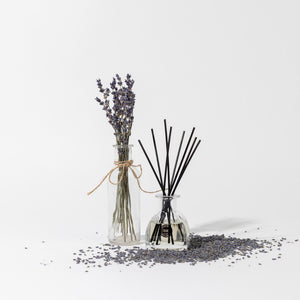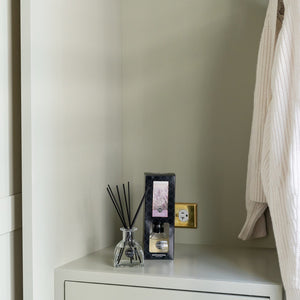 Reed Diffuser-Lavender Fields
Powerful fragrance in a neutral glass vase makes a Bridgewater Reed Diffuser the perfect complement to your home décor. Our fiber reeds provide twice the fragrance of traditional rattan reeds with no need to flip!
What Makes it Special:
Premium, one-of-a-kind fragrance created in-house by a dedicated team of professional perfumers
Fragrance:
Lavender Fields
Fragrance Description:
Indulge your senses in Lavender Fields, a captivating scent that'll take you away to a soothing spa retreat without ever leaving your home. Our blend of chamomile, lavender, and tonka beans creates an aromatic escape and an unforgettable experience, perfect for moments of self-care & relaxation.
Use and Care:
Place diffuser vase on a flat, stable surface
Holding glass at base, carefully twist the cork out of the container
Place the entire collection of reeds into the bottle, making sure to spread them out to improve fragrance throw
Set your new flameless fragrance solution on a level surface and enjoy for up to 30 days
SpecificationsVolume:
4 oz
Lifespan:
30 days
Product Size (inches):
2.88l x 2.75w x 8.13h
Package Weight (pounds):
1.01
Sold as a set of:
1
Item Number:
BW127184
View Ingredients/SDS
---